I have a gorgeous Corvette 3LT Automatic with a white satin wrap on it. The Corvette is originally black with a red and black interior and glass top. All the bells and whistles except comp. seats. It has 28100 miles on it. Perfect chrome wheels, 3LT package, Nav. heated and cooled seats etc...etc... That I would like to trade for a very low mileage 2004 Z06 CE. Looks like the 2014 is worth around $35K.
This is an amazing car. Runs and drives perfect. It has the glass top and tinted windows. The interior is just stunning. prettiest I've seen. Looks like the car was hit in the nose at one time and still has the service airbag light on. All the airbags and seatbelts look great though. It has a clean Arizona title in hand with no brands but I got a Carfax that said it was sold as a salvage car from Florida. It must have shown up with a clean title because Arizona titled it that way. I can send a picture of the title. Car is beautiful. Please check out the video. Sorry for my finger in the way some times.:-)
Thanks
Dave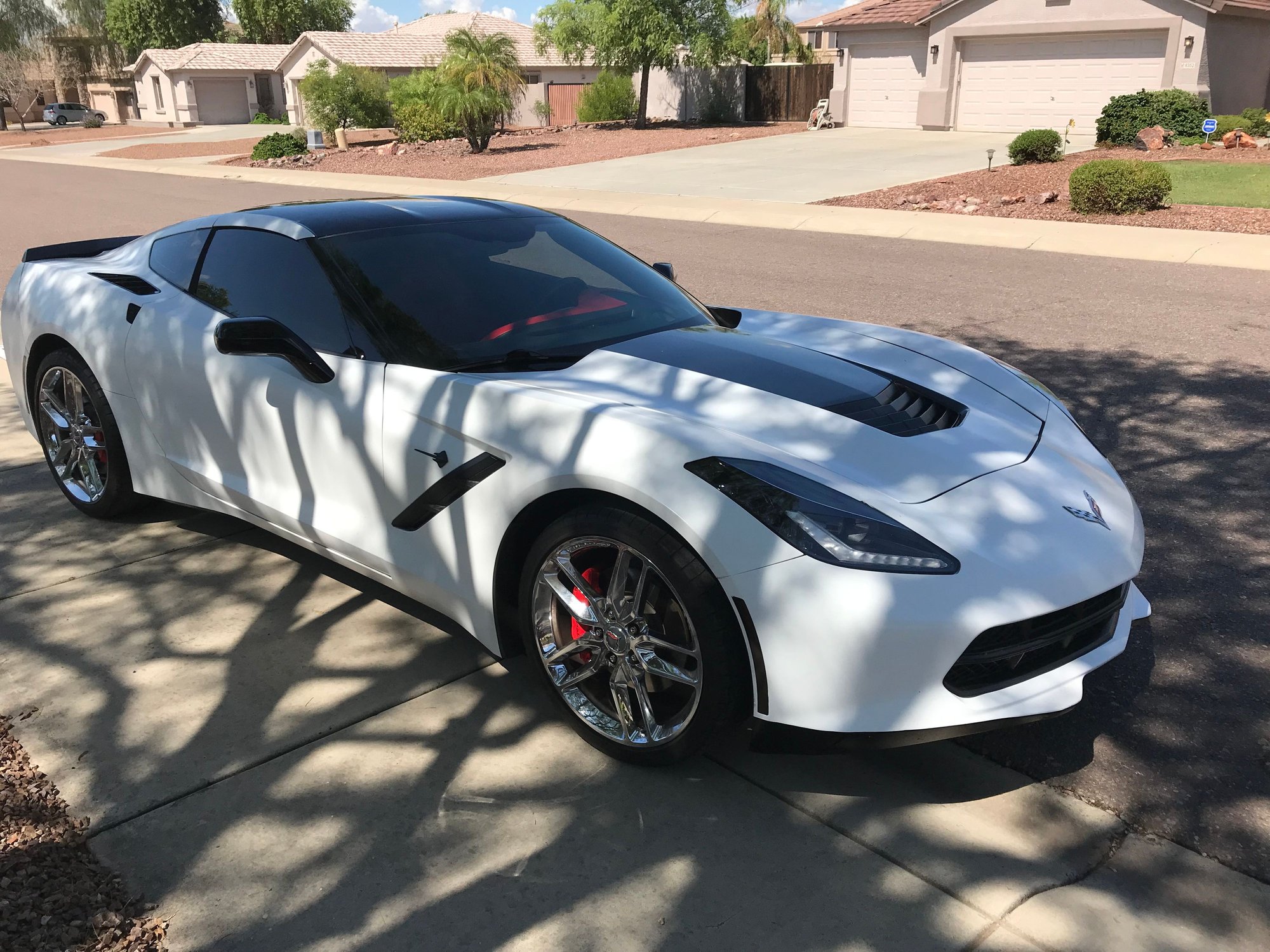 https://www.youtube.com/watch?v=fg0l...ature=youtu.be
Source...