I talk to everyone I deal with and only one person so far was pro hilliary,
just for giggles I pointed out this picture...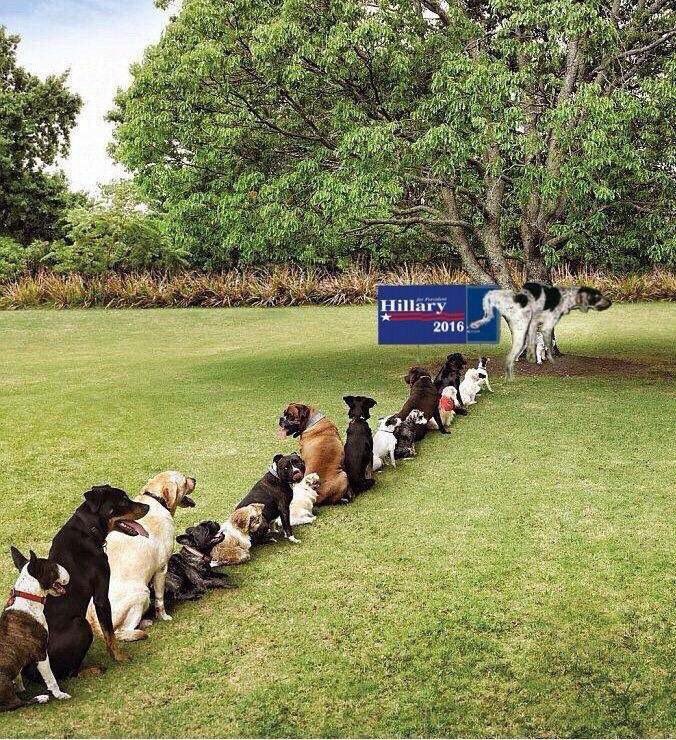 the response they gave made me wonder about their grasp on reality.. I'm still rather speechless
READY! (youll never believe this)
[QUOTE!]
I WONDER HOW THEY TRAINED THAT MANY DOGS TO STAND IN LINE SO THEY COULD TAKE THAT PICTURE!
[/quote]