Asking 23k OBO
Up for sale with tons of mods and I have priced my car to sell. Up to date and Registered in Florida with Insurance and a Clean title. 81K miles. Started life as a base model.
The car is currently located in California in the Central Valley (Fresno area). (Military life) Veterans status now.
Exterior mods- Front to back
ZO6 Poly Urethane Front Bumper- Corvette forum member
Fiberglass Front Lip- eBay (had a carbon fiber front lip but after hitting a pothole and cracking an $800 lip I decided not to buy another one) ;)
Carbon Fiber Hood- Carbon Creations
Carbon Fiber Wider ZR1 front fenders- Carbon Creations
Carbon Fiber Side Mirrors- Southerncarparts.com
Carbon Fiber ZR1 extended side skirts w/ mudflaps- C7carbon.com
Carbon Fiber Halo- Corvette forum membership
Carbon Fiber Wider ZR1 rear fenders- Carbon Creations
Carbon Fiber Extreme ZR1 spoiler- Corvettemods.com
Extreme Rear Diffuser Fiberglass- Supervettes.com
Front headlights, side markers, rear tail lights are blacked out
Rear Tail Lights seal- Corvettemods.com to prevent water from draining down on the back bumper- See picture
Rear Splash Guards- Apsisusa.com
ZR1 replica rims with Nitto Invo tires- F-255/35R18 R-305/30ZR19
1' ½'' spacers on the front to accommodate the fender gap
2' spacers on the rear to accommodate the fender gap
Engine Bay to Suspension- Front to back
Vararam VR intake- was installed before I bought the car
Extreme race cam- Car is completely cammed out- was installed before I bought the car
Taylor 8.5mm spark plug wires- JDPmotorsports.com
High Temp Heat Socks- JDPmotorsports.com
Pulstar spark plugs AD1H- Amazon.com I remember I paid 15 bucks a piece lol
Nick William throttle body- Radical ported to intake manifold- Bob's peakspeedshop.com out of Colorado
Intake manifold- Radical ported- Bob's peakspeedshop.com out of Colorado
Black billet tech 170 amp alternator- It was on this forum that was selling these alternators (Bret Bradbury)
Samco blue radiator hoses- Marylandspeed.com
Holley Valve covers in flat black- Summitracing.com- see pictures
Fast Fuel Rails- Bob's peakspeedshop.com
Oil Catch Can- See picture
Blue Billet Belt Tensioner- Katechengines.com
Kooks headers with Kooks X-pipe (NO EXHAUST) I had downpipes welded on- created a louder car then it needed to be- marylandspeed.com
ATI damper 10% Underdrive pulley
Eibach 32mm front and 29mm rear sway bars 3-way adjustable- Tunersports.com
Monster Stage 3 twin disk clutch with new pilot bearing- Bought this BRAND NEW from a Corvette forum member, still in the box. He bought it online and then decided to buy one locally because he didn't want to wait.
Tunnel Plate Heatshield
RPM transmission 3.83 gears- RPMtransmissions.com
Level 4 TR6060 Transmission
Stage 2 Differential
These are the people who helped me with this transaction:
POC Shane Marshall
POC Todd
The Clutch/Trans/Diff all installed at the same time and I'm probably over on the miles but I believe I put about 1500 miles since the install.
All oils for motor/trans/diff is all Royal Purple
Interior
Corbeau Bucket Seats- Corvette forum member
Fully adjustable OMP sliders on both driver and passenger sides- andysautosports.com
G-Force blue 5 point harness w/ pads- Jegs.com
Shark Bar- I had to remove the rear speaker panels (will come with the sale of the car)- see pictures- Corvette forum member
Kenwood touch screen- crutchfield.com
MTX front and rear speakers- crutchfield.com
Terminator 500w amp- crutchfield.com
MGW short throw shifter w/ race ****- mgwltd.com
Amerex Chrome Fire extinguisher on the passenger side with bracket- see pictures
AEM Meth kit with filter installed and never used on the car- saccitycorvette.com
Just looking at the list I've spent a ton of money on this car, like most Corvette owners I modded my car for fun and joy, knowing I did not expect any returns when I finally decided to sell this car and it is priced to hopefully sell at 23k. If it matters, I am the second owner of this car and I bought it with 52k miles back in 2011 and since ownership of this car I've put under 30k miles on her in the last 7 years of ownership.
I will and I can provide any email transactions and/or receipts for most of the parts I bought for anyone who needs to know when I bought it or how much I spent and who I talked to.
Thanks for looking and please contact me with any questions either through email
tyler.wade01@yahoo.com
or by text 559-three nine seven-6266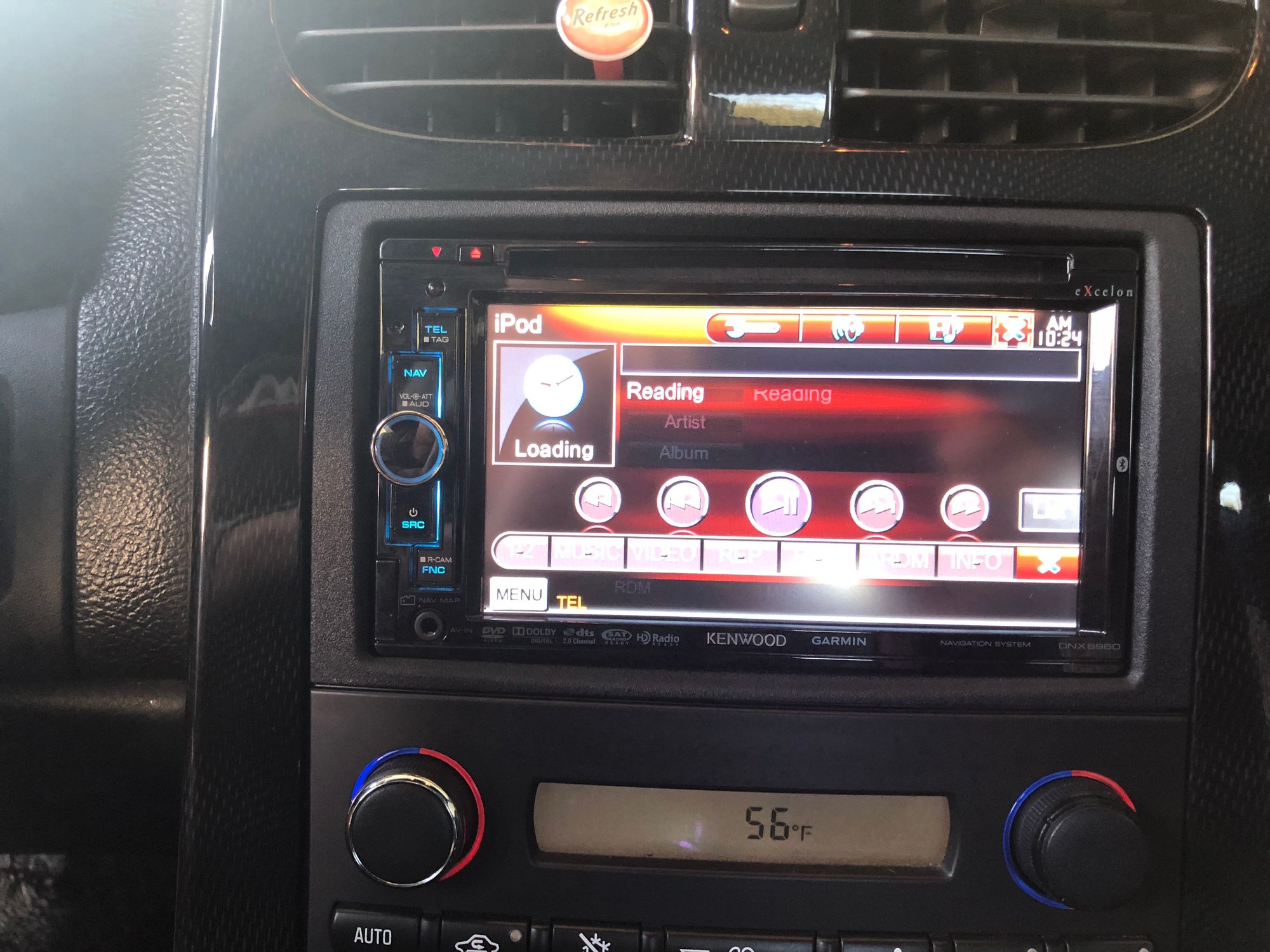 Source...